Vaibhav and Priya Bhavanishankar starrer Meyaadha Maan, produced by Karthik Subbaraj and directed by debutant Rathna Kumar is releasing tomorrow (18th October) for the festive occasion of Diwali, along with Vijay's Mersal. A special preview screening of the film was arranged exclusively for select celebrities from the industry. Here is a compilation of tweets made by those people who have watched the film.

S.J.Suryah - Just saw "meyadha maan" really fresh maan ... young fun ride with lovely emotions all the best @karthiksubbaraj Sir's stone bench and team

Venkat Prabhu - Enjoyed #meyaadhamaan thoroughly! Dedicated to all #onesidelovers kudos to dir! Actors were brilliant!! @actor_vaibhav pannita! All da best. Pinni pedal @actor_vaibhav and all the actors lived their role!!! Dop did an amazing job!! Music fab!! Don't miss it in theatres!!

RJ Balaji - Enjoyed watching #MeeyadhaMaan .! Fun film ..! Vaibav, Priya, Vivek Prasanna and Induja u guys were awesome

Director Rajesh.M - Enjoyed the movie #meyadhamaan superb perfomance by all lead actors esp @actor_vaibhav. @karthiksubbaraj@Music_Santhosh @PriyaShankar89

Premgi - #MeyaadhaMaan Super fun film - Machi @actor_vaibhav super ooo super - heroine sema azhagu - congrats producer sir. @karthiksubbaraj

Director R.S.Prasanna - Congratulations and best wishes for all the success @karthiksubbaraj for #MeyaadhaMaan! Irreverent and funny! @actor_vaibhav is a revelation

Director Ponram - I saw the"meyatha man"it's very nice and Semma entertainment all the best @karthiksubbaraj @actor_vaibhav @Music_Santhosh

*tweets are not spell-checked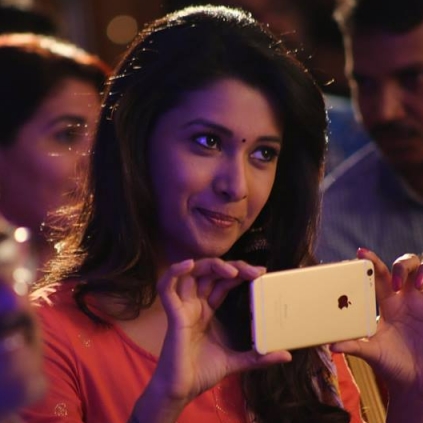 Vaibhav and Priya Bhavani Shankar's Meyaadha Maan directed by Rathna Kumar and produced by Karthik Subbaraj is all set to hit screens this Diwali 2017 and the trailer is just out.

The trailer starts off with Vaibhav's conversation with a dog. It seems to be a funnily well packaged love story which is not in the usual formula but has a dosage of impressive commercial elements.

Vaibhav's look is something fresh and he seems to suit the role of 'Idhayam Murali'. Priya Bhavani Shankar is pretty and Indhuja who plays Vaibhav's sister seems to have a meaty role with the 'Thangachi song' adding sentimental value to the film. Vivek Prasanna's dialogue delivery and reactions also seem to work.

The trailer is well cut and conveys what it intends to with a good looking tone throughout. Looks like director Rathna Kumar has provided us with a fun ride with emotions lingering here and there. Music and visuals are top class in this trailer and full credits to Santhosh Narayanan and Pradeep Kumar for it. Cinematography by Vidhu Ayyana is commendable.

With the teaser, songs and now this trailer, all hitting the chord, it can be expected that Meyaadha Maan could have a good start this Diwali beside the biggie Mersal. We shall have to wait till Diwali 2017 to find out if the entire picture is also as impressive as its light hearted, fun filled trailer and songs.