WWE wrestler John Cena, has reportedly called it quits with his girlfriend Nikki Bella after 6 long years of dating. The two apparently began dating in 2012 and they were last spotted together in WrestleMania on April 8.

However, latest reports suggest that John and Nikki have broken up before their wedding date. Talking about this to Hollywood media, John Cena has said, "Relationships are hard. Don't ever think that love is easy. Love is beautiful, but we've had to come to the realization after being together for five years that love is not easy," Cena said. "We work every day on us. We have our problems just like everybody else. Some of our problems are very public, some of them aren't. But we work every day on us. Anytime I get upset, I always just realize that I can't live without her and I love her and that's why I cave in on a lot of stuff. It takes being able to mesh two lives. I would never ever want Nicole to be in a position where she says, 'I'm holding you back from doing this because I feel it's wrong for us.' And I would never say that to her. That's why she's super busy and sometimes we don't see each other for months at a time, but when we do see each other, it's our time together. I think, for now at least, that is certainly what's making this work". It is said that the two were apparently going to wed in the next three weeks."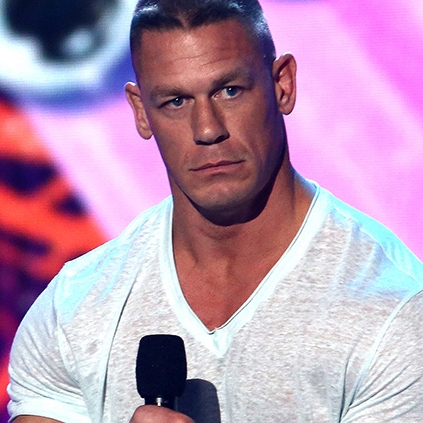 Famous WWE wrestler John Cena, who has been part of a few Hollywood projects has reportedly signed on to play one of the lead roles in the Transformers spin-off 'Bumblebee'. The film is supposed to be a prequel to the Transformers franchise set in the year 1987.

Apart from John Cena, the rest of the cast of this Transformers spin-off includes, Hailee Steinfeld, Pamela Adlon, Gracie Dzienny, Abby Quinn, Ricardo Hoyos, Jason Drucker, Jorge Lendeborg Jr. and others. The movie is expected to release on December 21, 2018.
John Cena breaks up with girlfriend Nikki Bella after six years
People looking for online information on John Cena, Nikki Bella will find this news story useful.