Popular stunt choreogapher Jaguar Thangam's son and aspiring actor (acted as the lead in 2008 film Suryaa) Vijaya Jaguar got married at Vadapalani Murugan temple this morning (April 26).

Vijaya Jaguar tied the knot to A.Nivetha, in the presence of the couple's family members, relatives, and friends. As for the guests from the industry are concerned, Rajkiran, Kalaippuli S.Thanu, Ramarajan, director Seenu Ramasamy, Samuthirakani, and others graced the occasion.

Best wishes to the young couple!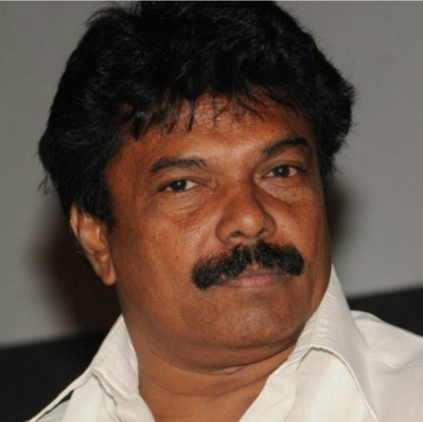 Popular stunt choreographer Jaguar Thangam's flight to Tuticorin from Chennai today (7th August) had faced grave trouble after take off. The flight belonging to a notable Indian airline company took off at around 8:45 am from Chennai, 10 minutes after which, the crew had announced the flight will be landing back in Chennai due to an unexpected mishap.
The flight apparently has semi-crash-landed, with power inside the cabin cutting off on landing. All passengers were then safely transported to Tuticorin through a substitute flight.

When we spoke to Jaguar Thangam regarding this, he told us that though the crew had told them they will be landing in 10 minutes, the flight had circled the far seas for about an hour. "That's when we all got alarmed. Quite recently there was a plane that plummeted into the seas. Though I could accept the fact that everyone has to die one day, I started thinking about the commitments to my family that I still have to fulfill. I'm thankful to God that we are all safe", said Jaguar Thangam, reliving his grave episode.

Jaguar Thangam's son, Vijaya Jaguar gets married
People looking for online information on Jaguar Thangam, Vijaya Chiranjeevi will find this news story useful.