It's the time of the year when country's highest civilian awards are announced and we have started getting the names. The awards are announced every year and handed over to the individuals who excel in the field of art, medicine, literature and education, trade and industry, sports, public affairs, civil service, journalism, science and engineering and social work.

According to the latest reports, legendary Tamil film music director Ilayaraja who has been enriching our lives with his music will be awarded Padma Vibhushan, the second highest civilian award. It must be noted that Ilayaraja got Padma Bhushan in the year 2010.

Congratulations to the Maestro!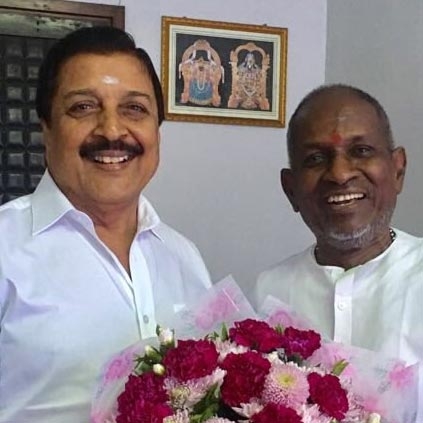 Wishes continue to pour in for 'Isai Gnani' Ilayaraja for being conferred with the second highest Civilian Indian award, Padma Vibhushan. Here is what actor Sivakumar and his son Suriya had to say about this recognition for our Maestro.

Sivakumar - "Padma Vibushan award gets escalated after being obtained by Maestro Ilayaraja. The emperor of music has dedicated all his life to creating empowering tunes. And it makes me immensely happy to hear that he has got this huge honour."

Suriya's tweet reads as follows, "வாழ்க இசைஞானி .ஓங்குக அவர் புகழ் !!"

*Tweet is not spell-checked