When asked to share his experience with directors he has worked in the past and who he wishes to work in the future
"I have 3 favorite directors who I always look up to. I like Anurag Kashyap, SS Rajamouli, and Sanjay Leela Bansali. These directors discover new paths in filmmaking and portray our history in new and profound ways which I am highly interested in. Anurag Kashyap has created the top actors in India and he's the guru for modern acting. said GV.

"Selvaragavan sir is a complete genius and he makes you create magic with his words and energy. When we made Aayirathil Oruvan, an experimental film we were competing with each other a lot. We challenged each other with the story and music in the film which motivated us to do a lot better and that magic is clearly visible on the screen. The way he writes music is unbelievable and I am quite often felt in shock."

"When I was composing for Kakka Muttai, M. Manikandan gave me the freedom to compose whatever I want and produce something new. He did not limit my creativity and the music turned out beautiful in that film because of that explicit freedom."

"Vasantha Balan is the one who introduced me and believed in me for the first time. Working in Veyil was an unforgettable experience for me.I am so excited to be working with him again"

"Atlee is a young, very excited filmmaker. Raja Rani happened to me when I was expecting something very new and something fresh. We wanted to treat it like a Hindi film and composed music accordingly. So it was very special one for me"

"Vetrimaaran is a gripping filmmaker and I will say he is an encyclopedia for directing films. The most important is the BGM in his films, he will explain me the mood and place me in the scene for me to understand the intensity of the scene which pushes me to do better and better."

"As an actor working with Bala sir, he will create his characters from scratch and explains the body language of the character to you. He focuses a lot on emotions conveyed on screen. That's why his characters always leave a strong impact on the audience"

"Rajiv Menon is now making Sarvam Thaala Mayam with me. After director K.Viswanath and Balachander sir, Rajiv is someone who understands music very well. Since this is a complete musical film mixed with politics it was very impressive. It's about an underdog winning and that feeling will definitely work is what I felt. Since it has a Carnatic background we felt if a legend like AR Rahman does it, it will be received better." said GV.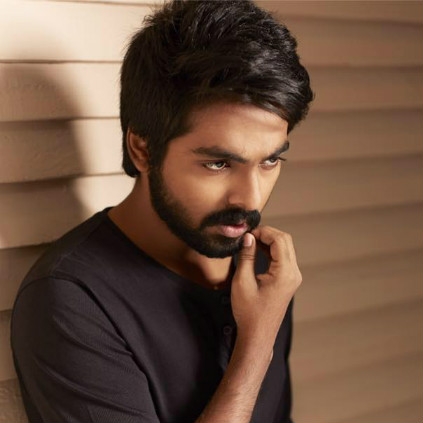 G. V. Prakash Kumar, an Indian music composer, actor, and singer. With his recent lineups of films as an actor and music director, in an interview with Behindwoods, he shared his experience and excitement upon his upcoming release.

GV Prakash as a music director has never followed a particular path or direction in making music. He has always accepted what comes his way and worked with different kinds of directors in the industry. When asked about whether he plans to follow the same process as an actor, he said

"If you have a strong mindset about what you are doing you can never learn much and produce something new. As a music director, I have never accepted films depending on their status or whether the director is well known in the industry.

In fact, I am the one who always launches debutant directors because I have never hesitated to work with new directors and their team. Since I am very open to that, we have Atlee and Manikandan as directors today. I am open to always launching new people in the industry and producing something new for the audience"