It is a known fact that Ajith and Vijay fan rivalry has always been existent and with the growth of social media, there has been a steep increase in the number of people sharing their views and comments on their two favourite big stars. In an exclusive interview with Behindwoods, talking about this rivalry and also about Ajith and Vijay, Gobinath said:

"Rivalry between fans has always existed in Tamil cinema. It just seems magnified now with the growth of social media. Fan rivalry is seen as an unhealthy thing by a certain section. People just love their star and you cannot count out fans and their rivalry. It is just their personal taste and liking. Apart from this fan rivalry all these people are united when it comes to general issues like Jallikattu.

I have done exclusive interviews with both Ajith and Vijay. What Ajith told about Vijay and what Vijay told about Ajith is the same thing. Both of them stated that they like and respect each other for their self-confidence and determination. Both of them are very emotional guys and when it comes to family, they dedicate time for their children and are amazing actors that we all love. Rivalry is fine but heroes never talk bad about other heroes. They set good examples."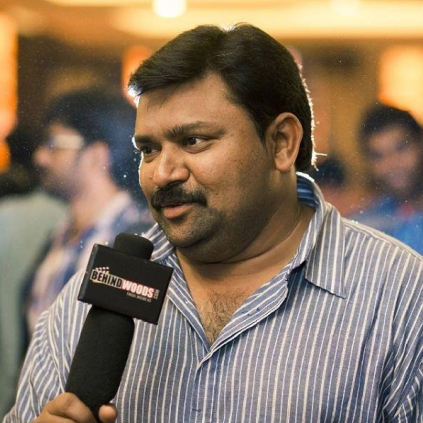 Famous TV host Gobinath had something very interesting during an exclusive interview with Behindwoods. He also revealed that he was almost about to meet the then Chief Minister Late. Ms. J. Jayalalithaa.

He said "Though Vijay and Ajith have got no easy access, I am good friends with them. But that doesn't assure me interviewing them. I just feel so happy that things have fallen into place. Not only that, I have been blessed in many such instances.

I was almost about to interview the then Chief Minister Late Ms. J. Jayalalithaa but due to some reasons that did not happen. That will always be something that I miss in my journalism career."