Suresh Sangaiah made a promising debut with the rural comedy-drama film Oru Kidayin Karunai Manu. He is a former associate of director Manikandan.

According to our reliable sources from the industry, Suresh Sangaiah is in talks to direct a film with Samuthirakani in the lead role. This project is likely to kickstart in February, 2018. More details and an official announcement regarding this project is expected soon.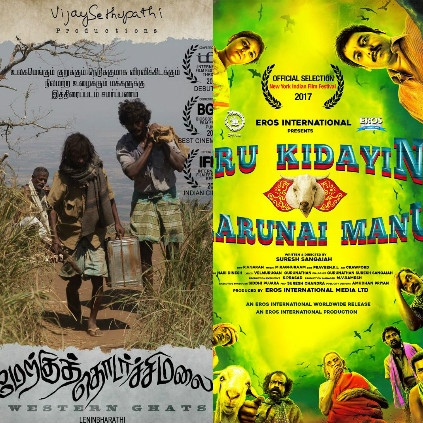 Three Tamil films have been selected for the New York Indian Film Festival 2017 and here are the details about those films.

First is, Oru Kidayin Karunai Manu, directed by Kaakka Muttai fame Manikandan's protege, Suresh Sangaiah. The film, starring Vidharth and Raveena Ravi, will be screened as, "One Goat's Mercy Petition."

Vijay Sethupathi's production venture Merku Thodarchi Malai has also been selected for the screening. The film, directed by Lenin Bharathi, has music by Ilaiyaraaja. This film will be screened as "Western Ghats."

Sigai, directed by Jagadeesan Subu, has Kathir portraying a role of a lady and there is a curiosity behind the characterisation of the actor. Sigai will be screened as "Blossom."

Congratulations and best wishes for all these three teams on achieving this honour.