Attakathi Dinesh has started work on his next film, Kalavani Mappillai, which will be directed by Gandhi Manivasagam, son of late director Manivasagam. The movie will be produced by Rajeshwari Manivasagam under the banner Rajapushpa Pictures, and will feature Adhiti Menon as the female lead. Anandaraj, Devayani, Renuka, Manobala, Mottai Rajendran, Mahanathi Shankar and Munishkanth will play supporting roles in this venture.

Saravanan Abimanyu will be behind the lens, while N.R. Raghunanthan will be composing music for this flick.

The project started with a pooja today (February 7) and shooting will begin on February 15.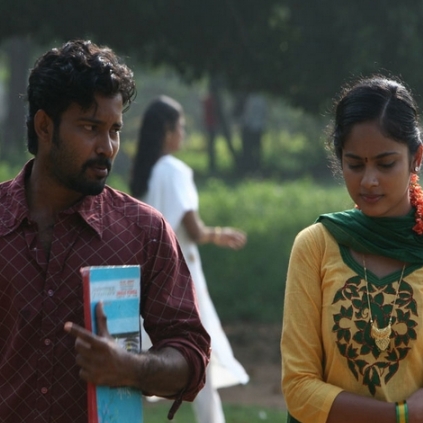 Actress Nandita Swetha, who is fresh from the release of her film Ulkuthu, is well known after Ranjith's film Attakathi in which she played the female lead alongside Attakathi Dinesh. The film was well received and it had actor Kalaiyarasan in a cameo role. In an exclusive interview with Behindwoods and talking about the possibilities of Attakathi 2, Nandita said:

'It is known that my character in Attakathi would marry Kalaiyarasan at the end. But I am truly excited to see if Attakathi 2 would happen. In that case I will divorce Kalaiyarasan and the plot would take off with Dinesh and myself from there. It was a benchmark film for me and a part 2 would be great. I would love to be a part of the sequel if at all it happens."