Dhayam director Kannan Rangaswamy passed away this morning (Oct 29th) due to heart attack. He was only 29 years and unmarried. Reportedly last month he got an attack and was admitted to hospital for more than 40 days and was discharged. He was said to be in the coma for 15 days, and this morning he passed away at his residence.
We pray for the departed soul to rest in peace.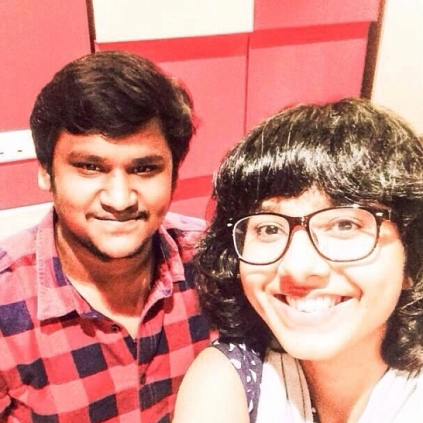 Dhayam, a forthcoming film that features Santhosh Prathap of Kadhai Thiraikadhai Vasanam Iyakkam is directed by fresher Kannan Rangaswamy who is trained at the New York Film Institute. The film is said to be a psychological thriller.
Satish Selvam is debuting as the music director in the film and he has worked in more than thirty short films. Dhayam's sound mixing was completed in Hungary, France and Macedonia recently.
About the songs in the film, Satish states, "There are four songs totally, out of which three have been recorded. The intro number belongs to spooky/horror genre sung by Nikita Gandhi, another one is a hard rock track sung by Alphonse Joseph; third one is a melody rendered by Shakthishree Gopalan. The fourth one is a rap number which will be recorded next week".
On working with Shakthishree, Satish states that it was a wonderful experience. He further adds that two songs are penned by Muthamizh and the third one is written by Arunraja Kamaraja
Dhayam director Kannan Rangaswamy passes away due to heart attack
People looking for online information on Dhayam, Heart Attack, Kannan Rangaswamy will find this news story useful.