Chennai 2 Singapore is a movie directed by Abbas Akbar and stars Gokul Anand and Anju Kurian in lead roles. The movie has music by Ghibran and the songs had created a good buzz for the film.

The trailer of the film was released recently and it has finally got a release date now. Chennai 2 Singapore will officially release on November 24, 2017. Stay tuned to this space for more updates.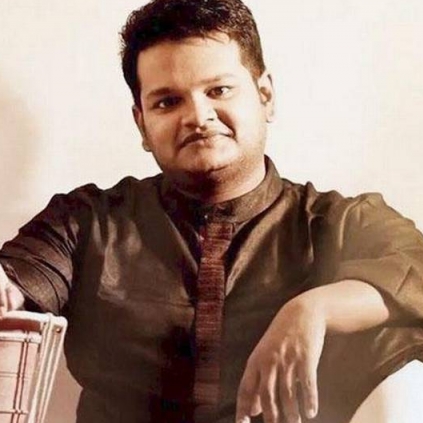 Music director Ghibran has been riding on a high for quite some time now and he has been producing some classy albums and entertaining the listeners. His recent release, Magalir Mattum had received a lot of positive reviews for the background score and he is currently awaiting the release of Nayanthara's Aramm in which he has worked.

He has now taken to his Facebook account to share his happiness about the success of Magalir Mattum and his expectations on Aramm.

He said, "I would personally like to Thank everyone for the kind words regarding #MagalirMattum . And last night we did the Final mix check of #Aramm and I am extremely thankful to God for making me part of this great film . Having come from and as a person who still has my roots in underdeveloped India, this film has a lot for me to relate . It speaks about something which needed to be heard and I believe it will do it's purpose , once it hits the Big screen. Thanks to my whole team : Writer/Director #GopiNainar , Producer Rajesh , Omprakash , Ruben, Peter Hein , Soundar , All the technicians and mainly #Nayanthara for giving life to the film. This is one more more film for me which gives the satisfaction and fulfillment even before hitting the theatres"

We wish Ghibran all the best for Aramm.
**The post is not spell-checked
Chennai 2 Singapore to release on November 24, 2017.
People looking for online information on Abbas Akbar, Anju Kurian, Ghibran, Gokul Anand will find this news story useful.