Recently, a 28-second video clip shot Priya Varrier to fame. Since then, the Internet has been going crazy over her expressions. Priya is a first-year BCom student at Vimala College in Kerala, and her principal is waiting to meet her.

Marriette A Therattil, the college principal was not able to meet her since she got the news late on Monday evening. The college was closed on Tuesday and today Priya was absent. The principal also added that she didn't expect that Priya would become such a huge sensation.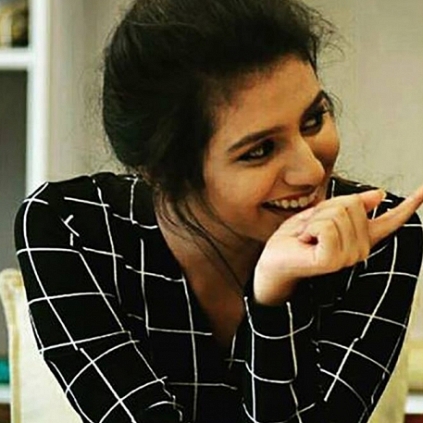 An FIR was filed in Hyderabad, against the wink sensation Priya Prakash Varrier and the makers of Oru Adaar Love, for apparently hurting Muslim sentiments. Priya Prakash Varrier, in turn, filed a petition at the Supreme Court, seeking the FIRs to be quashed.

The latest update now is that the Supreme Court has stayed all the criminal cases against Priya, and has also stated that no FIR can be lodged against Priya in any state, especially Telangana and Maharashtra.
College Principal raring to meet Priya Varrier
People looking for online information on Priya Prakash Varrier will find this news story useful.