Actor R. Parthiepan has made a moving statement regarding the loan shark controversy due to which producer Ashok Kumar has taken his own life:

"This incident is an example of someone as soft, emotional and sensitive as Ashok Kumar cannot survive in the film industry. If this situation continues, usury alone and bad people alone will exist.

I could not have been educated had my mother's thaali not been mortgaged. I sold a bungalow of mine in Valasaravakkam for Rs. 74 lakhs to return a debt of just Rs. 20 lakhs, and it is now worth Rs. 7 crore. I have not had any balance dues with any financier to date, and I ensure that always.

Recently, when director-actor Cheran faced a situation where he had to evacuate his office, I offered him my office space. I myself rent an office space for Rs. 20,000 in Thiruvanmiyur. It was simply the will to help out a friend. If that will becomes strong in each of us, we can beat this problem. We always say, "Approach the sangam for any problems of yours." But whether we actually do solve the problems of a man in need is still an unanswered question.

The solution to all these problems in the industry is all of the people in it coming together, talking about it and setting up some forum to address these problems and find help from other selfless individuals."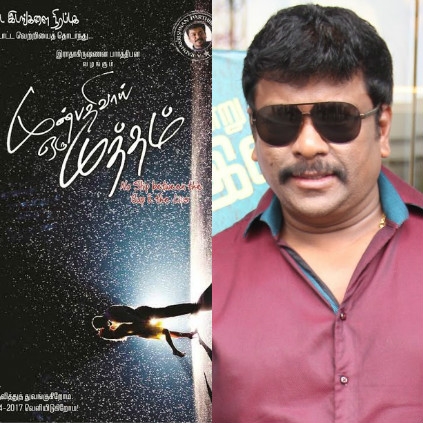 Today is his film, Koditta Idangalai Nirappuga (KIN)'s release and R Parthiepan has not delayed the announcement of his next flick, any longer!

The actor-director has announced, along with a poster, his next directorial venture, Munpathivaai Oru Muththam. The poster does not carry any information about the cast and the crew but it sure seems to be a quickie from the Naanum Rowdy Dhaan villain as it is slated to release in April 2017.

We can expect more details about the film very soon, as he is just finishing up with all the release work for KIN!