Actor Arun Vijay celebrates his birthday today. His film Kuttram 23 which released earlier this year earned good feedback from both critics and general audience.
When we got in touch to wish him and know about his birthday plans, he thanked us and said, "This birthday started at Thadam shooting spot last night. We celebrated it with my team. In the morning, I went to Udhavum Karangal to spend time with those kids. I do this on every birthday when I am in town. After meeting them, I am now spending some time with my family. A few hours later I am leaving to meet my fans since it's a long time ever since I met them. Post their meeting I am going to spend the rest of the day with my family."
Speaking about his projects, he said, "I am busy shooting for Thadam now. We are shooting it at a steady pace since the movie has got a lot of detailing to do. We are looking forward to wrapping the shoot by early December and then will work on the post-production. My 25th project will be an interesting one, and the announcement would be big very soon."
Behindwoods wishes Arun Vijay a happy birthday and wish him all the best for his upcoming projects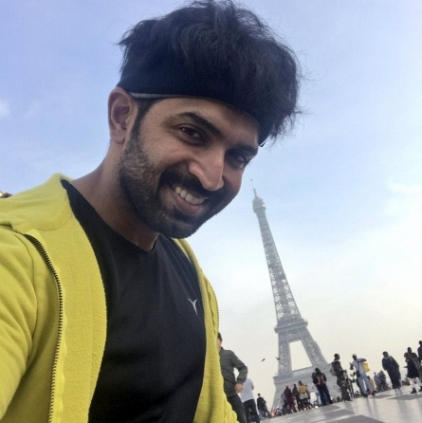 There had been wide speculations saying that Arun Vijay's landmark 25th film would be directed by Gautham Menon, though, no official word has reached us yet. But, Arun Vijay has constantly been updating the progress of his training for the film on his Twitter handle.

Now, he has once again updated about his training for the film and has said that his fitness training in Paris is done and is all set to fly back to Chennai. He tweeted, "Last day in #paris ... Done with my two week hard core training .. #AV25 .. Heading back to #NammaThamizhMannu."

Let us wait for few more days to know who is going to be the director of this much-anticipated project.