Popular dancer turned actor, Aravind Akash in a recent interview with Behindwoods shared his experience working with Thala Ajith in Mankatha. When asked about his opening sequence with Ajith in Mankatha, he said "I was feeling extremely scared because before showing Ajith sir's face, they showed mine and I couldn't help but think what if the film does not go well.

There are a lot of sentiments associated with filmmaking so, I was very nervous about the scene opening with my face. There is a lot of luck involved in films. Hard work comes second when compared to luck in cinema. So, I was particularly nervous about that"

He further shared a very interesting incident that happened on the shoot of Mankatha. "The main car sequence in Mankatha was shot for 8 days. There was a little incident that happened while shooting. A scene where sir's car will go backward and mine go in front were very hard to coordinate as it was very likely for an accident to take place.

I had to coordinate with how Ajith sir chooses to drive. At an unfortunate moment, sir unexpectedly pressed the break so, I immediately had done the same. If I hadn't, with the speed I was driving, I would have definitely hit sir's car and it would have been damaged. That would have been a totally different problem to handle due to continuity issues and expense.

People in the set started yelling at me since the camera crew balancing behind my car shook due to the sudden break. At that moment, I couldn't tell sir pressed the break first so I had to do the same. I remained silent, but Ajith sir came and explained what happened and set the scene again." Said Aravind.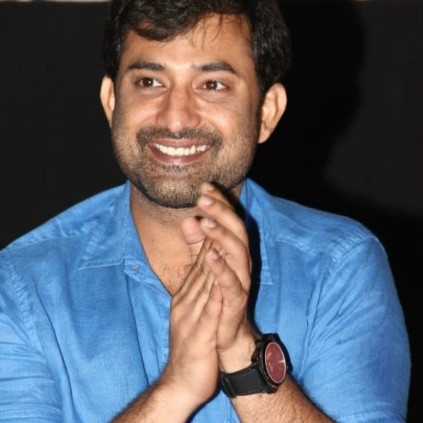 Aravind Akash, mainly known for his dance rose to fame as an actor after featuring in Chennai 28 in 2007. The actor who has played impressive roles in Chennai 28, Mankatha, Goa and Kuttram 23 is now set to portray the role of a police character in superstar Rajnikanth's Kaala.

Aravind Akash joining hands with director Ranjith for the first time shared his experience working with Rajinikanth and the entire team in a recent interview with Behindwoods. When asked about Aravind's character in the film, he revealed that he is playing the role of a police character named Shivaji Rao Gaekwad which is also Rajinikanth's real name.

"It is history to make a film with Rajini sir, playing the role of a police character with sir's real name is something that does not happen for anybody. I am lucky to have gotten such an opportunity and it is a responsibility that comes along with this opportunity. Anyone in the future who plays a character with this name, the audience will immediately connect my role in this film as I am the first one to have done it. I don't know if anyone will get such an opportunity again so, I'm thankful I was the first" Said Aravind.

Stay tuned to experience the film on screens on June 7th.