The London born Indian actress Amy Jackson has always stated her admiration for India and its tradition. Her recent Instagram post only emphasizes that more. She says sari is the most beautiful thing a woman can wear.

Amy's Instagram post reads as follows: "woke up like thisssss 🤩 (not quite - I have @kanizali to thank for that 🙂) | I truly believe that the most beautiful thing a woman can wear is a sari, and in this case a lehenga! It shows off your curves in all the right places but it's still as modest as ever! India has a special place in my heart & embracing the culture is very important to me, so thank you @kanizali for having me be apart of your new campaign - something special is coming your way ✨💄 | photography courtesy of @jamesrudland."

Amy's post is not spell-checked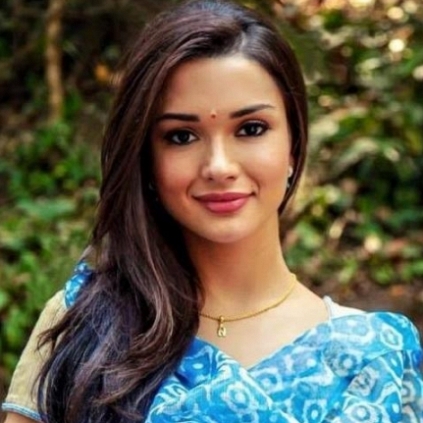 நடிகை எமி ஜாக்சன் நடிப்பில் அடுத்ததாக '2.ஓ' திரைப்படம் வெளியாகவுள்ளது. ரஜினி, அக்ஷய் குமார் என முன்னணி நட்சத்திரங்கள் நடித்துள்ள இப்படத்தை ஷங்கர் இயக்கியிருக்கிறார்.
இந்நிலையில், நடிகை எமி ஜாக்சன் மொராக்கோவில் தான் செட்டிலாகப் போவதாக ட்வீட் செய்துள்ளார். அதில், "நான் மொராக்கோவிற்கு செல்கிறேன். மீண்டும் வர மாட்டேன்,'' எனத் தெரிவித்துள்ளார்.
எமி ஜாக்சனின் இந்த ட்வீட் அவரது ரசிகர்களை அதிர்ச்சியில் ஆழ்த்தியுள்ளது.
I mean 💖💜💛🧡💙 - I'm moving to Morocco and never coming back. Bye. pic.twitter.com/COnaxcxxUE

— Amy Jackson (@iamAmyJackson) March 20, 2018