Arunachalam Muruganantham was a major sensation all over India for his path-breaking invention of the low-cost sanitary pad-making machine. Director R Balki made a film called Padman, featuring Akshay Kumar in the lead role, on Arunachalam's life story.

In an exclusive interview with Behindwoods, he talks about how he wanted the film to be projected. Whether directors from the Tamil industry approached him, and why he decided to give it to Twinkle Khanna's production house. Read ahead to find out what he said.

"Many directors approached me for my story. Even directors like Vetrimaaran, some assistants and Kannada and Telugu film directors wanted to take my story. But I was particular that I wanted to give it only to Hollywood as this deals with a worldwide issue and the reach is bigger. But I learned that the process of making the film in Hollywood is very long and it takes about 10-15 years for them to produce it. Then, Twinkle Khanna approached me and promised me that they will do it carefully in Bollywood without any issues, so I trusted them and gave it."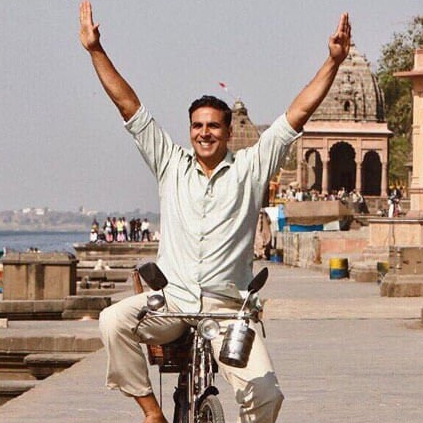 Actor Akshay Kumar's upcoming film is the much awaited Pad Man also starring Radhika Apte and Sonam Kapoor. The movie directed by R.Balki is all set to hit screens on February 9, 2018. Ahead of its release, Akshay Kumar makes a funny comment on Pad Man through his Twitter space. The post read:

"Pad Man or Mad Man? Find out on 9th February, 2018 at a theatre near you. PADMAN IN 7 DAYS".

*Twitter post is not spell checked