The super talented Aishwarya Rajesh is a busy girl in K-town, who has some big projects like Dhruva Natchathiram, Vada Chennai, Chekka Chivantha Vaanam, and others in her kitty. During an exclusive interview with Behindwoods, Aishwarya shared her past memories, and about her love affairs.

She said, "I was in love with a guy during my 11th and 12th grade. He cheated me and left. He must be feeling bad now (laughs). And then, during my college days, I met this guy. That was a long relationship, for about 5-6 years. But then, practically, we had few differences of opinions, and it didn't work out.

I was working in the film industry, and you know the problems that might occur. So, we broke up. This much is what I remember now. I think there is no other love affair or breaks up, than this. My third love will be a permanent one, that will last forever."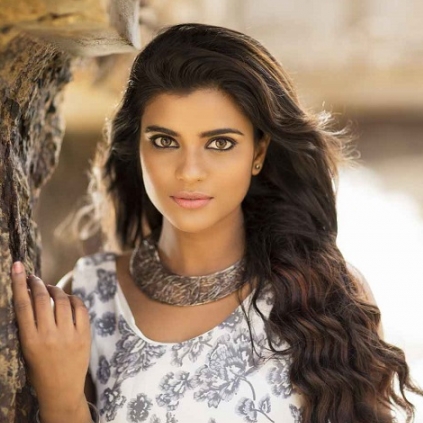 Actress Aishwarya Rajesh is celebrating her birthday today (January 10, 2017). In an exclusive chat with Behindwoods, she tells us what her birthday plans are. She said:

"Birthdays are really special and it is essential to spend it with the most important people in a very positive manner. My birthday started off with my family as we had a small party with our close circle of people at 12 am, after which I had a promotional activity based shoot for a popular channel early in the morning. Right after the shoot, I left to the temple to worship God. And the biggest surprise of the evening for fans is that I am planning to come live on my Facebook page at 6pm to spend some valuable time with fans till around 7 pm."

The actress has a superb line up of biggies like Vada Chennai, Mani Ratnam's upcoming project and Dhuruva Natchathiram. We wish the actress best of luck for her films and also wish her a wonderful day!