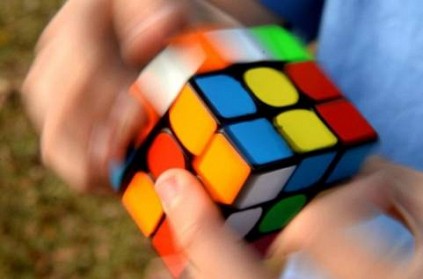 A 13-year-old from China set off a new world record after solving three Rubik's cubes simultaneously using his hands and feet.
Que Jianyu from Xiamen, China, has already impressed people by solving three Rubik's cube while juggling them. Now the teen created a Guinness World Record after solving three cubes using his hands and feet in just 1 minute and 36.39 seconds.
The boy also broke another record of solving the cube in 15.84 seconds while hanging upside down. Jianyu has been playing with the Rubik's cube since he was six. He reportedly said, "At first, I solved the cube's by using the formulas, after million times of practice I was familiar with all the logic of the formulas and then I upgrade them to my own way."
next