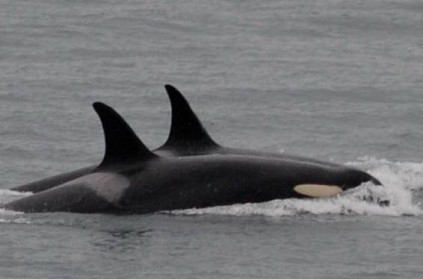 Everyone's heart broke when a newborn calf of a killer whale died minutes after it was born last month. It was even sadder when the whole world had to witness the mother unable to get over its child's birth.
The endangered mother whale named Tahlequah or J35 was seen carrying her calf's body on her head and refused to part with it. Other members of her pod were also seen carrying the body. Dennis Christen, the senior director of Georgia Aquarium reportedly said, "We certainly don't know the extent to which she feels sorrow, but she's clearly reacting to a loss."
After 17 days of not parting with her child, J35 finally let go of the body. After refusing to let go of her calf for more than two weeks, she has finally got back to feeding along with her pod.
next