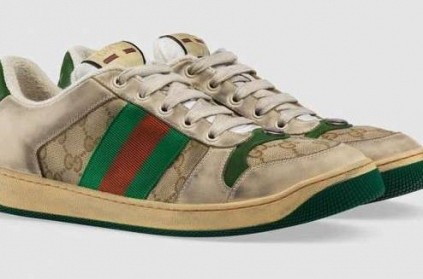 Sneakers have become widely accepted despite the dress code. Casual is the new fad now and dress codes are more relaxed. However, it is pre-understood that one does not wear their sneakers in a worn and dirty manner.
However, to all the laidback and not so clean people out there, Gucci has come up with new sneakers to start a new trend - 'dirty'. Gucci came up with vintage sneakers that are pre-scuffed (a wash that replicates years of wear).
Titled Gucci "Distressed" GG canvas & Leather Sneakers, a pair of these shoes will cost $870 (approx Rs 63,200).
next