FINAL REPORT ON MH370 RELEASED. COULD THIS BE THE REASON FOR ITS DISAPPEARANCE?
Home >
News Shots >
World
By

Behindwoods News Bureau

|

Jul 30, 2018 04:05 PM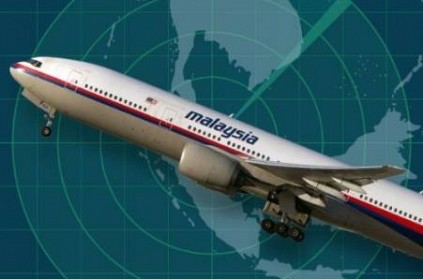 From a recent report submitted on Monday, it was finalised that the missing Malaysian Airlines, MH370 was manually turned around and that "unlawful interference by a third party" cannot be ruled out. The conclusion came part of the 'final' report, which, however, gave no concrete conclusion to the families of the victims.
The report disproved theories of the pilot undergoing a suicide mission and allegations of any mechanical malfunctions. The report was presented by Dr Kok Soo Chon, the investigator in charge of the MH370 safety investigation, who laid out several protocols that were broken during the flight's journey.
The report finalised that all the four emergency distress signals of the MH370 malfunctioned and that the flight was turned around manually. Chon said, "The turn back could not be attributed to an anomalous system."
Flight MH370 went missing at around 1 am on March 8, 2014, during its journey from Kuala Lumpur to Beijing. The flight reportedly turned around mid-journey and flew for nearly six hours with its satellite and navigation systems turned off, before finally plummetting into the Indian Ocean.
next