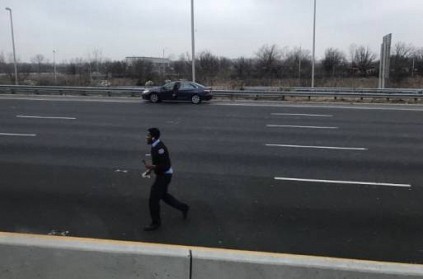 In a bizarre incident in New Jersey, cash from a truck spilt onto the highway following which chaos ensued. People attempted to get their hands on the cash due to which multiple crashes took place on the road.
The crazy incident took place on Thursday morning on Route 3 at about 8.30 am. According to reports from the East Rutherford Police Department, many exited vehicles trying to grab leading to many crashes.
Video of the hilarious incident circulated on social media. A Twitter user wrote, "Early Christmas for NJ commuters!"
Early Christmas for NJ commuters! It was raining 💵 on Route 3!! @njdotcom @ABC7NY @News12NJ #commute pic.twitter.com/oNC7bs3fZz

— Sabrina Quagliozzi (@squagliozzi) December 13, 2018
next