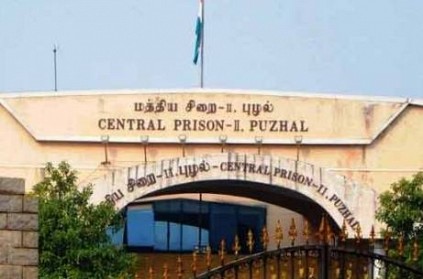 Authorities of the Central Prison at Puzhal on Friday withdrew 18 television sets from the 'A' class wards. The decision came after selfies of convicts from the prison were leaked by the police.
From the photos, it could be inferred that the prisoners were having a good time at the jail rather than serving a sentence. Immediately, prison authorities did away with TV sets as it was found out that the phones were charged via the USB ports in them.
The phones were reportedly smuggled inside illegally and prisoners used them to keep in contact with others outside. The phones were seized on September 7. Inmates in the 'A' class wards are also reportedly entitled to other luxuries like mattresses and can even paint their rooms.
Tags :
#PUZHALJAIL #CONVICTS
next