CHENNAI: LIST OF AREAS TO LOSE POWER FOR SATURDAY
Home >
News Shots >
Tamil Nadu
By

Behindwoods News Bureau

|

Aug 31, 2018 10:19 PM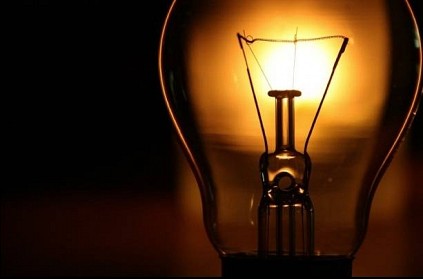 TANGEDCO has again released a list of areas to face power shutdown for Saturday (September 1), to carry out maintenance works. Power would be withdrawn from 9 am to 4 pm and is likely to be restored before the designated time in case maintenance works are complete.

Here is the list of areas losing power for Saturday:

Besant Nagar Area
Rukmani road, Beach road, Arundale Beach road, Nava Bharath colony, Parvathi street, Bay view.

Adyar Area
Gandhi nagar, Canal Bank road.

Velachery Area
Old Taramani, Mahathma Gandhi nagar, Anbazhagan nagar, Thiruvallur salai, Natarajan nagar, Gandhi salai, Vellalar street, Ramaniyam Flat.

Thirumudivakkam Area
Madha college, Sarawathy nagar, Kelathipet one part, Nandambakkam, Periyar nagar, Annai Anjugam nagar, Rajiv Gandhi nagar, Ambethkat nagar, Santhi nagar.

Vyasarpadi Area
GNT road, HT Sathan Allie, Amalkamalia Repeo.

SK Nagar Area
Moor street, Second line Beach.

Madipakkam Area
Sheela nagar, Annai Therasa nagar, Sadasivam nagar, Govindasamy nagar, Rajaji nagar, Ram nagar south, Kuberan nagar, Ambiga nagar, LIC nagar, Lakshmi nagar, Rajarajeswari nagar, Bajanani koil street, Periyar nagar, Kullakarai street.

Moovarasampet Area
Iyappa nagar, Medavakkam main road, Ganesh nagar, Alamelumangalampuram, Gandhi nagar, KGK nagar, Venkateswara nagar, Jayalakshmi nagar, Ponniamman koil street, Raghava nagar, Vishal nagar, Arulmurugan, Ann nagar, Ramamoorthy nagar, Karthikeyapuram, Sabari salai, Deivanai nagar, Madhurakali nagar, Madipakkam main road.

Puzhuthivakkam Area
Venkatraman street, Bharath street, Raja street, Thilakar avenue, Andavar street, Ottari salai, EVR colony, Ragavan nagar, church street, Kalaimagal street, Murugappa nagar, Sridharan street, Amman nagar, Sengaliamman, Hindu colony, Genesh nagar, NSC Bose road.

MMDA Colony Area
A- Block to R- Block, Kamala Nehru nagar 1 st and 2 nd street, SIDCO, Ashoka nagar, Subbarao nagar, Veerapandi nagar, Rani Annanagar, Kalki nagar, 100 feet road.

Arumbakkam Area
Metha nagar, NM road, MH colony, Railway colony, Ampa Skywalk, Franko India, Vaishna College, Govindan street, Collectrate colony, Ayyavo colony, Gayathri Devi, Razak Garden, JD Durai raj nagar, Azad nagar, VGA nagar, SBI Officers colony.

Choolaimedu Area
Sakthi nagar 1 st to 5 th street, Thiruvalluvapuram 1 st and 2 nd street, Thiruvengadapuram 1 st and 2 nd street, Nelson Manikam road, East and West Namachivayapuram, Choolaimedu High road, Gill nagar, Abdulla street, Basha street, Neela Kandan street, Khan street.

Kodambakkam Area
Bajanai Koil 3 rd and 4 th street.

Azhagiri Nagar Area
Thamizhar Veethi, Elangovadigal nagar, Bathmanaban main road, Gangai amman koil street, Periyar Pathai part – II, Ayyappan nagar, Lakshmi nagar, Andavan street.

Ramapuram Area
Valluvar salai South, Sri ram nagar, Natesan nagar, Giri nagar main road, Alagapuri nagar, Bajamnai koil street, Mullai nagar, Mahalakshmi nagar, Anandam nagar, Easwaran nagar, part of Bharathi salai, Kurinji nagar, Gangai amman koil street, Naidu street, Kambar salai, Balambigai nagar and Ambal nagar.


(Representative image)
next