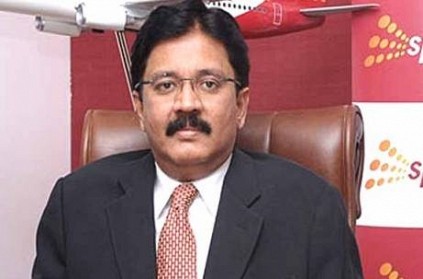 An arbitration tribunal rejected Kalanithi Maran's Rs 1,323 crore claim from Spicejet airlines and have asked the airlines to refund him with Rs 579 crore plus interest. The case dates back to January 2015, when the previous owner Kalanithi Maran had to sell his 58.5 % stake in Spicejet to Ajay Singh for Rs 2.
Ajay Singh bought the grounded airline from Maran after it could not even pay for its fuel bills. Spicejet informed on July 20 that the tribunal rejected Maran's claim for not issuing share warrants in a share purchase dispute.
The tribunal consisted of three retired judges from the Supreme Court - Arijit Pasayat, Hemant Laxman Gokhale and KSP Radhakrishnan. Singh was asked to refund Maran with Rs 579 crore along with interest and Maran was asked to pay a penalty of Rs 29 crore to Spicejet.
Spicejet will reportedly not be facing a big monetary loss as nearly Rs 370 crore for the refund has been handed over through an escrow account created by the Delhi High Court.
Tags :
#SPICEJET #KALANITHIMARAN
next