Parvatii Nair, the talented young girl, who played Arun Vijay's wife in Yennai Arindhaal, went on to be a part of a few interesting projects including Uttama Villain, Koditta Idangalai Nirappuga, and others. The Nimir actress, in a recent exclusive interview with Behindwoods, has revealed that she was approached for two of the top films of last year, Arjun Reddy (Telugu), and Aruvi (Tamil).

Talking about the missed opportunity, Parvatii says, "When Sandeep (director of Arjun Reddy), narrated me the script, I was a little hesitant to do the film, because of the intimate scenes. There were a few liplocks and kissing scenes. Also, it was supposed to be Vijay Deverakonda's first film, but then, Pelli Choopulu came before that. So, when they approached me, the director was new, the lead actor was new, and I had some issues with a few scenes.

Also, when I read the story, it seemed so simple and ordinary, and in situations like this, you can't measure the talent of a debut director. So, I couldn't take up that role. But only, when I saw the film, I felt so bad for missing it. Fullest credits to the director, Sandeep, for converting a normal love story, into an impactful film, with so much of life in it. He presented it so well, and I just loved the film.

Same way, for Aruvi too. They approached me in February 2015, if I am not wrong, just immediately, after the release of Yennai Arindhaal. They told me that I should have to shave my head for the script, but, then, in the movie, there was no scene like that. The lead heroine's hair was just trimmed, and not shaven fully.

I also thought it was a festival film and was not sure whether to do the film. It was a very small team. It was a bad miss. I enjoyed the film, and it was too good. I was into depression for two weeks for missing Aruvi, and for a month, for missing Arjun Reddy. Any actress would want to be a part of films like these, and it was a bad miss."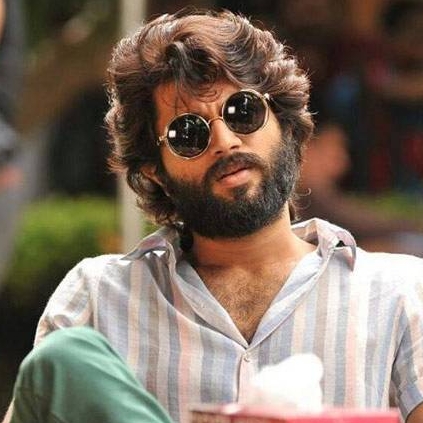 We had earlier reported about Arjun Reddy's Hindi remake, which is to be produced by Murad Khetani. The film is likely to star Arjun Kapoor in the lead role. The film will be going on floors this year and now, it is reported that even Ranveer Singh is in the contention for the rugged role.

The latest update is that Sandeep Vanga, the director of the original is most likely to helm the Hindi remake as well. This is expected to bring in some authenticity to the remake. Meanwhile, the Tamil version is being directed by Bala with Dhruv Vikram filling Vijay Devarakonda's shoes.