Here is comedian Yogi Babu's funny video from the shooting spot of Vijay's next film Sarkar.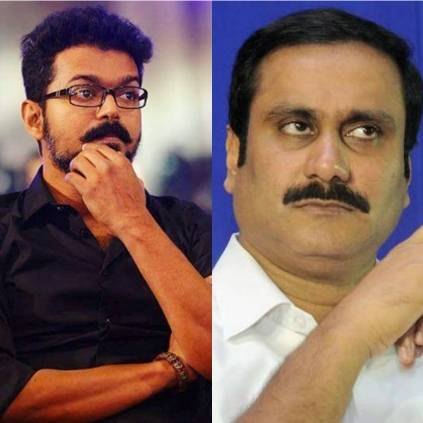 With Sarkar's controversy making it to the front page lately, various actors have stated their opinion about this issue. Actor Simbu stated his thoughts on this issue last evening by sharing a video on his social media platform. Mr. Anbumani Ramadoss, Youth Wing president of PMK has now clarified on the initiation to this issue. He said,

"I don't want Vijay to suffer due to health issues and that's why I am against this concept. Many are saying I am particularly attacking Vijay because he is a Tamilian. That doesn't make sense because I am a Tamilian myself. I want Vijay to have a healthy life and the same applies to his fans too. If someone is to get cancer due to excessive smoking we all will be worried right? This is only for the benefit of others and there are no other ulterior motives."
next