Vijay Sethupathi - Gautham Karthik starrer Oru Nalla Naal Paathu Solren's teaser released a few hours ago and comes across as fresh, unique and intriguing.

Sources close to us now hint that the makers are planning to release the film for the festive occasion of Pongal next year. It is also added that the film's Tamil Nadu theatrical rights has reportedly been lapped up by Clap Board Productions, who distributed Suseenthiran's Nenjil Thunivirundhal for a whopping amount of Rs 11.5 crore.
For now, films like Suriya's Thaanaa Serndha Koottam, Kalakalappu 2 and Billa Pandi are contesting for the Pongal race, and if ONNPS also joins this race, it is going to be exciting for the film buffs.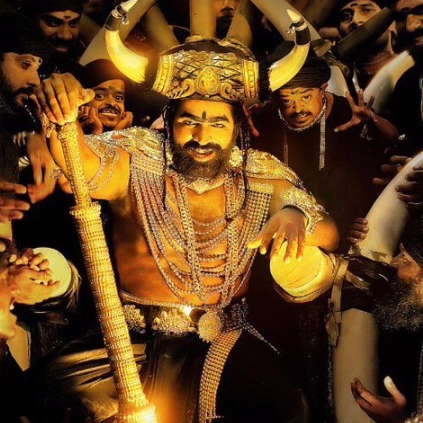 Vijay Sethupathi's Oru Nalla Naal Paathu Solren Teaser has just released, and here is our review of it:

Weird, whacky and wonderful. The images that pass in front of our eyes are very clear, but we have no idea what's happening. The age-old question of Lord Rama's badness and Raavana's goodness seems to be an important metaphor in Oru Nalla Naal Paathu Solren.

The rest is Vijay Sethupathi. His costumes are stark raving mad, and Gautham Karthik's urban looks contrast with them as much as we expect their characters to. Exciting!

Also, don't miss out the Omelette Thief in the end.