Jayam Ravi's Tik Tik Tik which happens to be the first ever Indian space film directed by Shakti Soundar Rajan has released yesterday (June 22). The movie has started off pretty well in screens across the city and some of the theatre owners took to Twitter to announce the same. They said:

"Super duper opening day for #TikTikTik today @RohiniSilverScr Night show a sell out in 3 big screens". - Rohini Silver Screens' Nikilesh Surya

"#TikTikTik has taken superb opening!! new genre will always be supported by our tamil audience!! Kudos @actor_jayamravi bro and team!!". - GK Cinemas' Ruban Mathivanan

"Great response from family audience for #TikTikTik ... All regular shows for the weekend will go #Housefull ... Now Spl morning show at 9.30am scheduled ... @actor_jayamravi". - Chrompet Vettri's Rakesh Gowthaman
*Twitter posts are not spell checked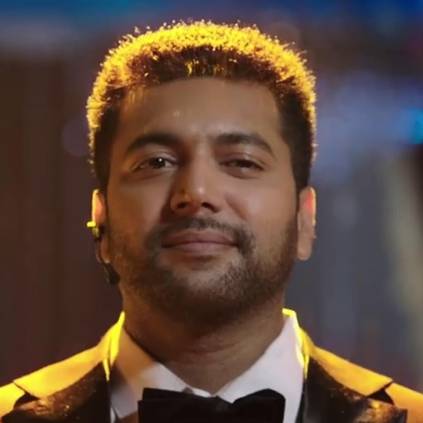 Jayam Ravi - Shakti Soundar Rajan's Tik Tik Tik, released yesterday (June 22), and the audience are catching the film in theatres to witness the first of its kind attempt.

Ravi thanked the audience for the support through his tweet, "Indebted to the audience & well wishers for always believing in me & in turn helping me love my art through it all 🙏🏼 I'm glad I took this leap of faith with u my brother @ShaktiRajan #TikTikTik"