The teaser of C.S Amudhan's next film Tamizh Padam 2.0 released today. The film stars Mirchi Shiva in the lead with Iswarya Menon, Sathish and Disha Pandey playing crucial roles. The film looks like a proper sequel to the first part.

The first shot of the teaser shows Mirchi Shiva taking an oath, which looks like a sly dig at former CM O Panneerselvam's oath taking ceremony and also Singam 2 where Suriya joins the police after being undercover for a long time. That one shot tells us what the rest of the teaser is going to be. The teaser alone spoofs a lot of top films of recent times like Mersal, Thupparivalan, Vivegam, to name a few.

The highlight of the trailer is how the director Amudhan has managed to recreate the same scenes of the original films. Right from costumes to mannerisms to lighting to the visual treatment, things look like the actual film. The cinematography department should also be credited for it. Actor Sathish has also played an important role. His portrayal of Mankatha Ajith looks a tad untidy, but can be excused since it's a spoof film.

However, the music department lacks freshness. N. Kannan who scored the music for the first part, has been retained for the sequel also. Kannan has retained the same theme used in the Tamizh Padam. The purpose of a teaser is to tease the audience and create hype about the film. The quick cuts in the middle portion of the 42 second teaser would make the people play the video in slow motion and carefully look, so as to find the scenes that have been spoofed. That engagement is what is the biggest plus for this teaser.

If you get back to the question, has the teaser achieved its purpose, the answer would be a big yes. The teaser is truthful to its intent. The hype has been created. All that is needed is a more funny trailer and an even more funny film for this to go down as a film that is to be remembered.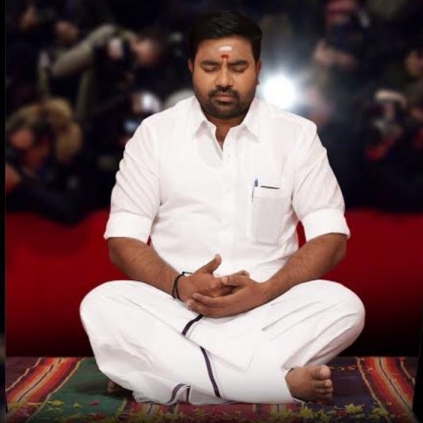 Mirchi Shiva is now a busy man with three films in his kitty, scheduled to release in 2018. He is a part of Venkat Prabhu's Party, Sundar C's Kalakalappu 2 and CS Amudhan's Tamizh Padam 2.0. Kalakalappu 2 and Party are almost set and ready for release, while there is just another schedule of shooting left for Tamil Padam 2.

CS Amudhan took to Twitter to update us about their shooting schedule as he said, "And we've wrapped another schedule. There's just another 3 days in Chennai & a foreign schedule in Kodaikanal."

We can expect three laugh riots from Shiva this year, and we are excited about it!

**The tweet is not spell-checked