With many celebrities stating their views on the Anbu Chezhiyan controversy, we have had various takes on the financier, from different people. Some have come in support, and some have vigorously criticised him. Now, director and producer Sundar C has spoken in favour of the financier in an audio that has been circulating on social media.

He said, "For the past eight years, I've been taking finance for all my productions from Anbu Annan only. A lot of people are saying he is taking assets into his custody; I can assure you there is nothing of that sort. In fact, even for Kalakalappu 2, that I am making right now, he has only provided me with finance. A cheque, and an authorised document that specifies that we have borrowed the particular amount for the film's production. That is all that is required to borrow from him.

Others say that he has taken a signed blank check and things like that. All of it is entirely untrue. Nothing of this kind has happened in my experience with him. The same way, I have delayed the repayment of money to him, at many junctures and every time, he just asks me to return it whenever possible. Other financiers usually threaten to stop the release of the film if we don't return the finances that have been borrowed. But, with Anbu Annan, we have never faced this issue. He is a very flexible financier, and I have never had any bitter experience with him. Also, he has never come up to me and demanded the distribution rights of any of my films. I will always stand in support of Anbu Annan."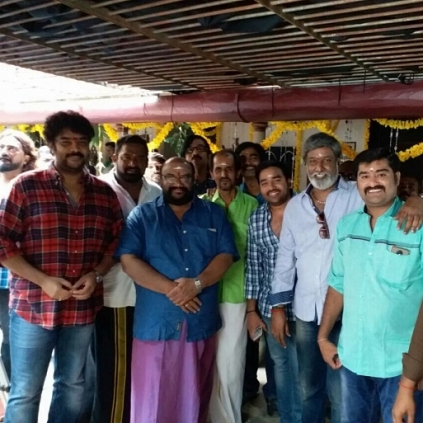 Director Sundar.C has officially started his next film Kalakalappu 2 today (4th October), with his team at Karaikkudi.

The shoot has been started off with Mirchi Shiva, Robo Shankar, Vaiyapuri, Manobala, Santhanabharathi, and others. Khushbu Sundar took to Twitter to confirm this news with her tweet, "#Sundar.C's #Kalakalappu2 rolls 2day..a fun filled paisa vasool rollercoster entertainer wl b ready 4 early 2018.."

This will be Vaiyapuri's first outing after Bigg Boss, who must be excited to get back to his routine cinema life. Kalakalappu 2 has Jiiva, Jai, Mirchi Shiva, Catherine Tresa and Nikki Galrani in the lead roles.