Here's the big breaking news we've all been waiting for! The title of Venkat Prabhu's next film with STR. It was touted to be a political film and the film's title has not failed the rumors.

Maanaadu - A Venkat Prabhu Politics. Yes, STR in a film with a political backdrop, helmed by the super fun director VP. The film is slated to release in the summer of 2019!

We caught up with VP to find out more on why he decided to venture into a political film and this is what he had to say!

"This was something I hadn't done earlier and neither has STR. It will be fresh for me, him, the Tamil audience and especially his fans. More surprises are coming your way with STR's look for this film."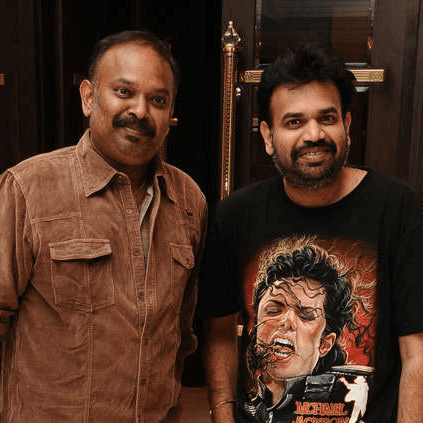 We had earlier reported that actors Madhavan, Vijay Sethupathi and Siddharth are playing cameos in Tamizh Padam 2. Here are two more celebrities from the K-Town to have joined the bandwagon. Sources close to us have revealed that Premgi and Venkat Prabhu have also played a cameo in this spoof film.

The movie releasing on July 12, has Shiva and Ishwarya Menon in the lead while Sathish has played a crucial role. This is directed by CS Amudhan and produced by Y Not Studios.