The official tracklist of Atharvaa's upcoming film Semma Botha Aagatha has been unveiled. The complete album will be out by tomorrow, November 22.

1. Semma Botha Aagathey
Singer: Yuvan Shankar Raja
Lyrics: Rokesh, Badri Venkatesh

2. Itemkaaran
Singer: Ranjith, Anitha
Lyrics: Rokesh

3. Idhaiyathai Oru Nodi
Singer: Yuvan Shankar Raja
Lyrics: Niranjan Bharathi

4. Gaali Pannura
Singer: Ramya Nambeesan
Lyrics: Badri Venkatesh

5. Survival Theme

Here is the official tracklist video along with a glimpse of one of the tracks: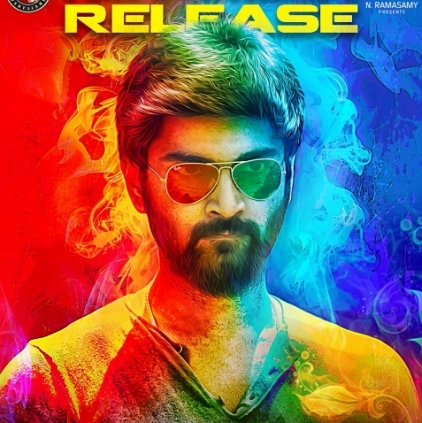 Mersal's production house Thenandal Studios Limited is also a renowned distribution company, who has released quite a lot of biggies in the history.

They had recently announced that they had acquired the TN rights of Jayam Ravi's space film Tik Tik Tik. Now, the announcement has come stating that they will be releasing Atharvaa's Semma Botha Aagatha, directed by Badri Venkatesh. The film will be released by TSL in the month of November, after the release of Mersal in October for Diwali.