Chiyaan Vikram's upcoming film, collaborating with director Hari for Saamy square recently released their trailer which received a massive reception from the fans. The trailer was indeed a visual treat for the fans and now there is further exciting news for the team and fans.

The trailer has now reached 1 crore views further creating an excitement for the film's release.

Stay tuned for a release date to witness the film on big screens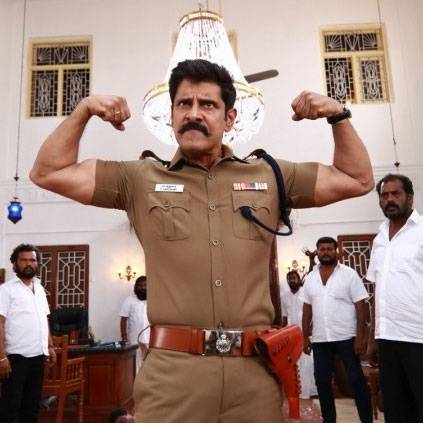 The trailer of Saamy² got a massive reception, it has fetched close to 10 million views in less than 7 days. For the ones who are eagerly waiting to watch this action entertainer on screen, we have an update on the film's progress.

Apparently, the complete talkie portions of Saamy² is over and what's left are the fight sequences and songs which will be shot in Palani soon. The makers will announce the release date of the film once the entire shooting is wrapped.

Stay tuned!!!