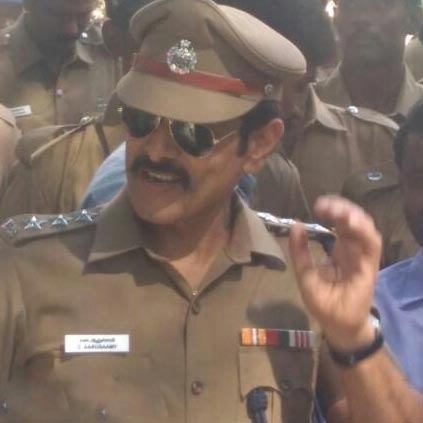 Vikram's Saamy Square aka Saamy 2 has been making it to the top news on a regular interval and for all the good reasons. Director Hari who is very quick in completing his films is working extremely hard to give a satisfying final product for Vikram fans. According to reports, close to 50% of the film's shoot is already done.

Now Saamy Square is speculated to release for Ramzan, June 15. But our sources tell us that the makers are eyeing to release the film for May 1, the very same date, Saamy 1 released 15 years back. Even though May 1 is a Tuesday, Saamy Square team supposedly wants to release the film on the same date as Saamy 1 and the team is very confident in meeting the aforesaid deadline.
Here is a new 15 seconds release promo from Vikram's Sketch.