Traffic Ramasamy, an upcoming Tamil Biographical film directed by debutant Vicky. S. A. Chandrasekhar in and as Traffic Ramasamy is playing the lead along with Prakash Raj, Rohini, and R.K Suresh. The audio launch event for the film took place on June 11th. S.A Chandrasekhar, in his speech, spoke about playing the role of Traffic Ramasamy.

"First off, I would like to thank director Shankar for attending this event. I just messaged him saying it will be an honor if he could come and he's the first person who arrived here. I thank him for giving us his time. I respect him for his heights and success in life.

Shankar is extremely clever and handles things very well from his side. When I was working with him, I am someone who gets pissed for small things but, Shankar has always managed me in those situations very well."

"When I first met Ramaswamy sir, I don't know what I did to impress him, but he said I was the apt person to play this role. I did not take this film like any other, I want this to be my lifetime achievement and I have portrayed his character the best I can.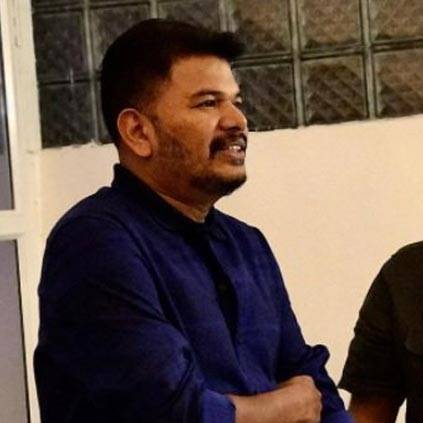 Traffic Ramasamy audio launch event took place in Chennai yesterday, June 12. Director Shankar, a former assistant of SA Chandrasekhar attended the event. Here is Shankar's full speech:

"Traffic Ramasamy is an inspiring character who fights against anyone and everyone who goes against the law. I used to be astonished while reading articles in the newspaper about his heroics. I have clapped for him inside my heart.

Even I had a thought of directing a film about an inspiring character like Traffic Ramasamy. He is an INDIAN without a knife (recalling his classic hit movie), can also be termed as an old Ambi (Anniyan character). So I kept thinking of doing a movie about him. I even thought of directing his biopic with Rajini sir in the lead as it would be apt for his age.

So after completing Enthiran 2, I thought I will meet Ramasamy sir, talk to him about his life and shape up my script. That's when I heard about the Traffic Ramasamy film announcement. I was initially disappointed, but when I heard it was being done by SAC sir, I felt very happy. He is a very apt actor for this role because I know his anguish against the miscreants in the society. I really wish to watch this movie on the screen when it releases. I wish the entire all the best."