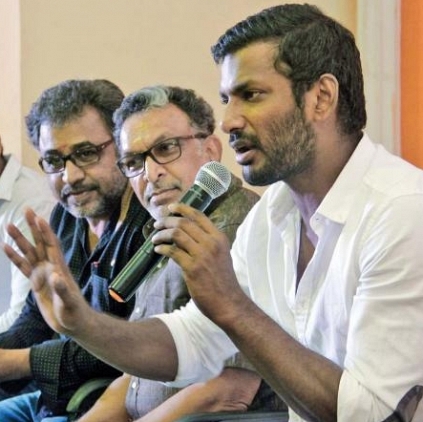 Actor Ponvannan stepped down as the Secretary of Nadigar Sangam, after Vishal's plunge into politics, this morning.

Behindwoods got in touch with Ponvannan to know more about this, who said, "We had an agenda while we, as a team, contested in the Nadigar Sangam elections. No one should use Nadigar Sangam's influence on politics. We were following that motive, as promised for the past two years. Karunas was the only person in the Sangam, who was part of a political association. We told him not to use any of his political ideas here, and he also agreed to it.

But now, when Vishal enters into politics, questions about our motive's genuineness is questioned by a few people. He might say that he is contesting independently, and he has the total rights to decide about his political ambitions. What he is currently doing might be right. However, I decided to stand aside from these, and hence I decided to step down from my post.

Though, I would continue my service for the welfare of the Nadigar Sangam, and I am very much part of the association still. Even now, I talk with Vishal, and he is my good friend. I've told him that we would work together for the betterment of the Sangam. I have told him that I will be his good friend and will work for him and the Sangam."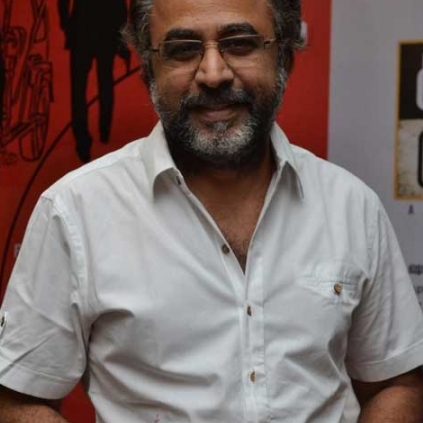 Shocking news has come our way this afternoon, as actor Ponvannan has allegedly submitted his resignation letter to the Nadigar Sangam from the post of Vice President. The actor, who was a big pillar of support for Vishal and company, has taken this sudden decision and has apparently said that he will not participate in any of the activities of the actors union.

Reports suggest that the reason for this is Vishal's decision to contest in the RK Nagar polls. It is said that the actor was an active part of Vishal's team to oppose Sarathkumar because they had a political link. Ostensibly, Ponvannan did not want the union to have anything to do with politics, and since a political angle is being brought into this, he wishes to stay away.

However, an official statement from Ponvannan regarding this matter is awaited.
Ponvannan talks about Vice President resignation from Nadigar Sangam
People looking for online information on Ponvannan will find this news story useful.