Manjima Mohan, the AYM girl is all geared up for the release of her next Tamil film, Ippadai Vellum, which stars Udhayanidhi Stalin in the lead role. The pretty actress has now released an official statement ahead of the film's release.

Through her statement, Manjima has said, "Firstly I would like to apologize that I wasn't available for the press meet as I'm in France shooting for the next 30 days for the remake of Queen. I want to start off by thanking the entire team of Ippadai Vellum. I want to thank Lyca Productions for their immense faith in this movie and made the movie bigger from all aspects. I want to thank my director Gaurav sir, Udhay, Soori anna, Radhika mam and the rest of the cast for giving me such a memorable experience. I also want to thank the technical crew for their hard work which has contributed to a major extent in this movie.

I also want to thank the press and media for supporting me always and I'm sure you guys will support good films too. Finally, a request to all cinemagoers, please watch the movie only in theatres and please do not encourage piracy. Thank You."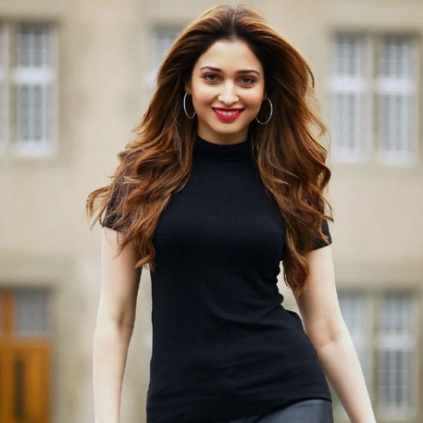 We had reported earlier that Kajal Aggarwal will be acting in the Tamil remake of the Bollywood super-hit film Queen. Ramesh Aravind will be directing the Tamil and Kannada versions. The latest is that, there is an official word on who will be acting in the Malayalam and Telugu versions.

It is going to be Achcham Yenbadhu Madamaiyada girl Manjima Mohan for Malayalam and Tamannaah for the Telugu versions of Queen respectively. The Malayalam version has been titled as Zam Zam and the official launch of the film is set to happen on 28th of September.