We had earlier reported that the audio of C.S Amudhan's next film Tamizh Padam will be out on 29th June. The makers of the movie have officially announced the list of songs in the film.

There are 9 songs in the film. They are:

1) Naan Yaarumilla
Singers: Mark, Kumaresan
Lyrics: CS Amudhan, Chandru

2) Vaa Vaa Kanna
Singer: Ujjayinee
Lyrics: Thiyaru

3) Kalavarame
Singers: Pradeep, Chinmayee
Lyrics: Madhan Karky

4) En Nadanam
Singers: Sharreth, Vijay Prakash
Lyrics: Thiyaru

5) Evada
Singer: Ranina Reddy
Lyrics: CS Amudhan, Chandru

6) Chella Penney
Singers: Jithin, Sowmya
Lyrics: CS Amudhan, Chandru

7) Ulagam Athira Vaada
Singer: Manasi Mahadevan
Lyrics: Thiyaru

8) Phoenix Paravai
Singer: Srinisha
Lyrics: Chandru

9) Aatharamaanai
Singer: K Thilaka
Lyrics: Thiyaru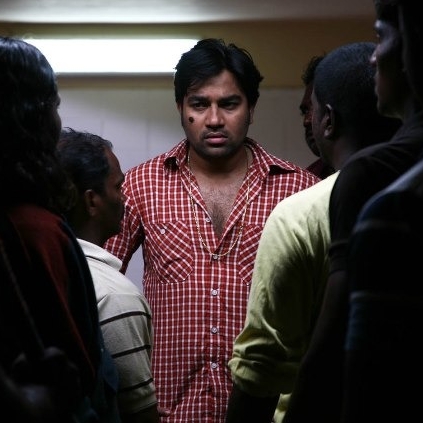 A couple of hours ago, director AR Murugadoss took to Twitter to subtly announce the release date of Thalapathy 62, in style! He tweeted, "#HappyDeepavali guys..💥💥". The tweet went viral immediately and all Vijay fans have already started preparing for the big release.

Meanwhile, director CS Amudhan of Tamizh Padam fame took to Twitter to brew some fun! He tweeted, "#HappyMayDay guys..💥💥". Looks like he was not only sarcastically taking a harmless dig at Murugadoss's post, but also seems to be subtly announcing the release date of Tamizh Padam 2.0? An official word will clear things up!