Director Sathya Siva's film, Kazhugu, featuring Krishna and Bindhu Madhavi in the lead roles, received a critical acclaim for its realistic approach and the raw filmmaking.

Now, sources close to us have revealed that the director has indeed planned to make a sequel to Kazhugu, and will star Krishna in the lead. We are also informed that this film might start to roll from the end of this month.

An official announcement regarding this is awaited from the team.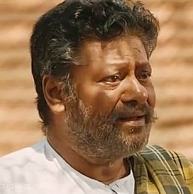 Sivappu directed by Sathya Siva starring Naveen Chandra, Rupa Manjari and Rajkiran in the lead roles is a film based on the refugees from Sri Lanka. With a strong message and content, this film is Sathya Siva's second movie post Kazhugu.
Further, it is said that the film is complete with all its post-production work and the work for the poster design has started. The makers were waiting for the right time to release the film. With the success of Komban which also stars Rajkiran in an important role, the team apparently felt April-end would be the appropriate time to release the film.
Sathya Siva is also set with the release of his third film titled
Savaale Samaali
starring Ashok Selvan and
Bindu Madhavi in the lead roles
Director Sathyasiva's Kazhugu to get a sequel
People looking for online information on Kazhugu, Sathya Siva will find this news story useful.