The audio launch of director Ram's Peranbu happened last night, at Kalaivanar Arangam, where many leading directors and actors from Kollywood turned up for the event. Director Mysskin was all praise for Ram, Mammootty, and the film, during his speech.

He said, "One and half years back, a producer came up to me and told that his film's title will collect 15 Crore. That title was Iruttu Araiyil Murattu Kuthu. And as he said, the film did collect 15 crores, and it is was wise of him to understand our cinema industry. Same time, another director came up to me and told that he has titled his next film as 'Peranbu'. Yes, it is Ram. He has delivered a precious gem for Tamil cinema. Directors like me, Vetri, Ameer, are all very proud of him. This is one of the finest films made in India.

You (audience) can definitely make films like Iruttu Araiyil Murattu Kuthu win, but also do care about films like Peranbu too. Many people hid their faces and came to watch IAMK. You can watch that film in dark. But, Peranbu is a film that can be and should be watched in a sunlight. Your mother or father or sister cannot see a film like IAMK, but this film, Peranbu - you can buy a DVD at your house and show your grandchildren and the coming generations too.

Ram has elevated his film language and his love for cinema to a greater level. I salute director Ram for making this fabulous film. Thenappan sir has just become a producer. None of the movies that you've produced till date, can be qualified as films. Peranbu is the start of your good cinema. I would say I learnt cinema after watching Seven Samurai.

Now, I will tell my assistants to watch Peranbu and learn cinema. Peranbu has a mighty power and it has all the positive vibe. Peranbu is a God. My kisses and love to Ram. We are definitely not exaggerating. Watch the film FDFS and know for yourself."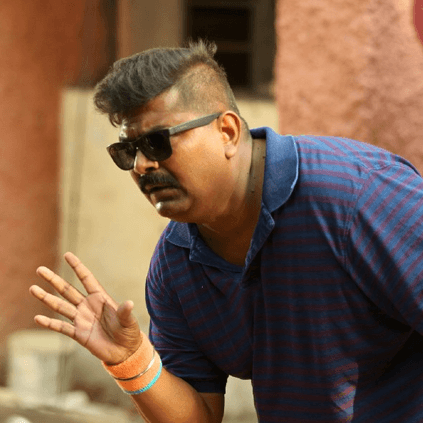 Fresh from the success of Vishal's Thupparivalan, director mysskin was roped in by Libra Productions Ravindar Chandrasekaran for his next project in March this year. DOP PC Sreeram and actor Shantanu were on board. This had sent a buzz amongst fans of all the three artists.

But the producer has now officially confirmed that the project has been dropped on his Facebook. The reason for the change is not exactly mentioned.

Libra Productions' next film Natpuna Ennanu Theriyuma starring Kavin, Remya Nambeesan, Arun Kamarajan, directed by debutant Sivakumar is ready for release on July 20th.
next