Bipasha Basu, the sensuous Bollywood actress who scorched the screen with Vijay in Sachein, is reportedly concerned about how the topic of sex is still considered taboo in the society.

She and her husband Karan Singh Grover can be seen in a steamy condom ad which came out recently. Speaking about the ad, Bipasha has stated that she had no apprehensions while shooting it, and in fact stressed to the team to make it in an "aesthetic" manner.

The society should not shy away from talking about sex or endorsing condoms, according to her. She also finds no wrong in taking part in condom ads, as another condom ad of hers is going to release shortly.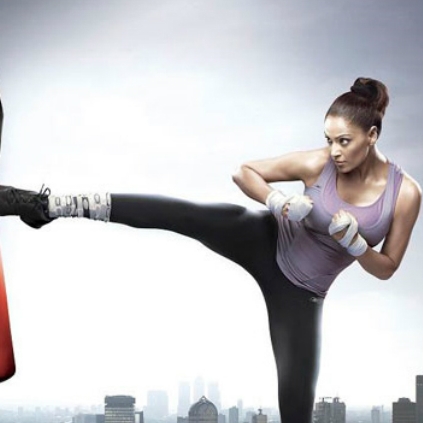 Sexual assault is increasing every day in India and we get to hear such cases too often. Violation against women is a serious crime and to take this issue seriously, one of the Bollywood actresses have stepped forward.
Bipasha Basu who has been an inspiration for spreading fitness awareness over last few years, now have turned the focus on setting-up self-defense schools. According to reports, Bipasha will be establishing the self-defense schools in Mumbai, Delhi, and Kolkata as a counter to India's rape threats.
The takeaway from these schools will be to train girls from the age group of 13 to 30 in kickboxing, Israeli martial art Krav Maga and other forms of self-defense programs. There are a variety of courses that are offered to start from crash course to full-fledged courses with optional sessions. The school is also said to look after all basic needs of the girls.
This is some serious effort taken by Bipasha Basu. Self-defense is a must for women in our country, and this will indeed sever purpose to many.
Bipasha Basu apalled at sex being considered taboo even today
People looking for online information on Bipasha Basu will find this news story useful.