Close to a year after the teaser of Imaikka Nodigal released, the official trailer of the film released today. Has the two-and-a-half minute long trailer increased the expectations for the film? Here is a review of the trailer.

The trailer opens to a voice over from Anurag Kashyap, the antagonist of the film. The premise of the film is established within a few seconds. Anurag Kashyap is a serial psycho-killer and Nayanthara is the CBI officer entrusted with the responsibility of tracking him down. It is smart work by director Ajay Gnanamuthu to let Nayanthara have her own moments. Atharvaa looks very refreshing and his stunt sequences with Anurag are choreographed well. The magnitude of work that has gone behind the stunts are seen in the trailer.

Looking at the trailer, it feels as if Tamil cinema has got another villain who will stand the test of time, as Anurag Kashyap comes out all guns blazing as a psycho-killer. The man speaks strong dialogues that create fear. Equal credits to director Magizh Thirumeni, who has dubbed for Anurag. But, the man's eyes speak stronger dialogues that sends a shiver down the spine.

Right from the word go, the trailer is highly engaging. Hip Hop Tamizha's background score too helps this cause. It remains to be seen as of how the director weaves the love angle between Atharvaa and Raashi Khanna into this intense thriller.

Vijay Sethupathi plays the husband of Nayanthara and this creates an interesting angle to the trailer. He has very little screen time in the trailer, but those portions bring out a chuckle or two. Bhuvan Srinivasan's editing is racy and RD Rajasekar's visuals blend very well. The trailer has everything. There is blood. There is violence. There is fear. More importantly, there are gooseflesh moments where you can't help but admire the prowess of Nayanthara and Anurag. The expectations of the film hasn't gone higher. It has skyrocketed.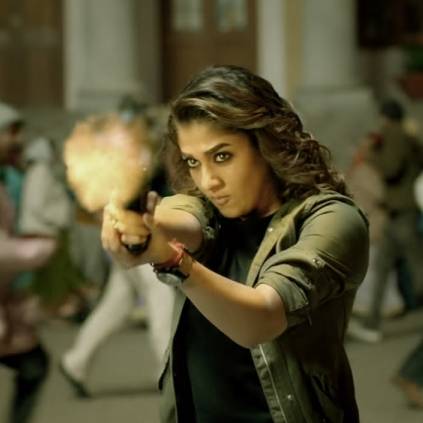 Nayanthara - Atharvaa's Imaikkaa Nodigal trailer, also starring Anurag Kashyap, directed by Ajay Gnanamuthu. The film has music by Hiphop Tamizha.