We have already reported that Vadivelu and Chimbudevan's Imsai Arasan 24am Pulikecei's shooting is currently on hold as there seems to be a tiff between the production and Vadivelu.

When we contacted our sources to find out about the status of the project, we got to know that a meeting was held last week. The meeting was conducted amidst the presence of FEFSI, TFPC, Nadigar Sangam, the producers of the project and Vadivelu. It is said that Vadivelu was presented with two options and was given a time period of one week to make a decision as to whether he would continue filming or not.

Ostensibly, the next meeting is said to happen tomorrow (March 1), and we will know about the film's status soon.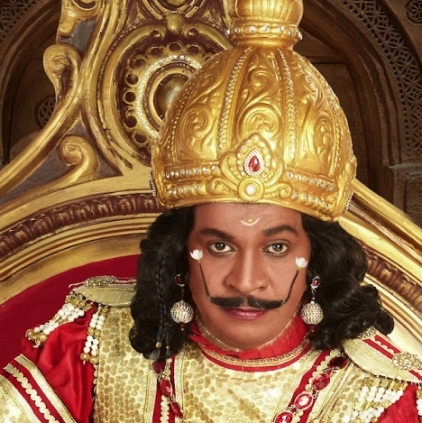 Imsai Arasan 24 am Pulikecei is one of the most anticipated sequels in Kollywood, that is directed by Chimbu Deven and produced by Shankar's S Pictures, with music by Ghibran.

However, the film has been facing delays in the production (shooting), and the reason for the same is said to be Vadivelu. Now, the latest update on this issue is that Vadivelu has reportedly been given two options to decide.

As per the information from our close sources, we are told that Vadivelu and the film's production team (Shankar's side) had a meeting this afternoon, where the ace comedian was given two options to decide.

- Either he should continue acting in Imsai Arasan 24 am Pulikecei, without any new conditions, or interference in the script.

- Or to settle the financial expenses incurred by the production team, which is estimated to be around 7.5 crores. With the addition of interest rates, the compensation amount is roughly said to be around 8.5 crores.

If Vadivelu doesn't react to either of these two options, he will supposedly be issued a red card by Tamil Film Producers Council, after which we might not see him in action for a few months.

Vadivelu is expected to give an answer within a day or two, for the production company.