Imsai Arasan 24 am Pulikecei is one of the most anticipated sequels in Kollywood, that is directed by Chimbu Deven and produced by Shankar's S Pictures, with music by Ghibran.

However, the film has been facing delays in the production (shooting), and the reason for the same is said to be Vadivelu. Now, the latest update on this issue is that Vadivelu has reportedly been given two options to decide.

As per the information from our close sources, we are told that Vadivelu and the film's production team (Shankar's side) had a meeting this afternoon, where the ace comedian was given two options to decide.

- Either he should continue acting in Imsai Arasan 24 am Pulikecei, without any new conditions, or interference in the script.

- Or to settle the financial expenses incurred by the production team, which is estimated to be around 7.5 crores. With the addition of interest rates, the compensation amount is roughly said to be around 8.5 crores.

If Vadivelu doesn't react to either of these two options, he will supposedly be issued a red card by Tamil Film Producers Council, after which we might not see him in action for a few months.

Vadivelu is expected to give an answer within a day or two, for the production company.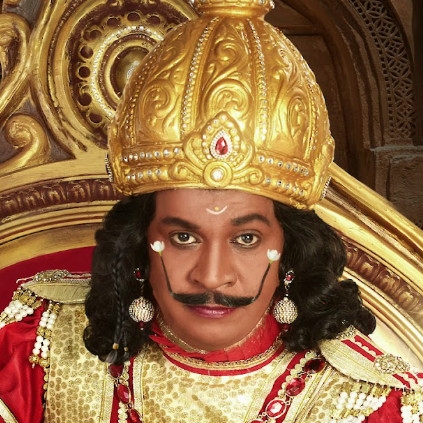 Released in 2006, the comedy entertainer, Imsai Arasan 23 am Pulikesi, marked the makeover of comedian Vadivelu into a lead. The film produced by ace director Shankar and directed by Chimbu Devan was quite a draw at the box office. A sequel to the film titled, IA24P aka Imsai Arasan 24 am Pulikesi, started in June 2017 and even released their first look poster in August; had plans to complete the shoot in December last year but has run into troubled waters.
Our sources inform us that Vadivelu had been dilly-dallying about the shoot, even asked the makers to change a song and the script as he was reportedly unhappy about the same. He allegedly had asked for a fee hike citing that his dates have been wasted. The production team is said to be giving in to the ace comedian's demands but the film has hit a roadblock with Vadivelu failing to turn up for the shoot and complete the film.

Now, it has been learnt that the makers who have registered a formal complaint at the Producers Council are even mulling about lodging a complaint at a police station if there is no response from the actor in the next couple of days.

Even to this day, the iconic 'Imsai Arasan' character strikes a chord, particularly with kids and the family audience and we really hope that the project finds truce soon. Stay tuned to this space for more.