Popular VJ Bhavna is all set to host the pre-match and post-match analysis shows for the IPL 2018 on a popular television channel. Talking to Behindwoods in an exclusive interview about the homework she had to do, CSK's return and about the dangerous players that she thinks are the ones to look out for, Bhavna said:

"I am a die hard fan of CSK and am really excited that we are back this year. To get to host such a prestigious event like the IPL 2018 is super special. I had to do my deal of homework for the same. For example, everybody knows Dinesh Karthik won us the final of the Nidahas Trophy with a six. But to be a cricket based anchor or show presenter, we must know that he hit the ball over extra-covers on the off side and that it was a difficult shot.

CSK has got some really new talents added to our already existing strong core team. Players like Lungi Ngidi, Shardul Thakur are all good additions. I just met Harbhajan Singh and he whistles like crazy. It seems like he would be a good pick for us too.

The dangerous players to look out for in others team would be Rohit Sharma, the in form Dinesh Karthik, Shubman Gill, Manan Vohra, Quinton de Kock and lot of other players from the Big Bash."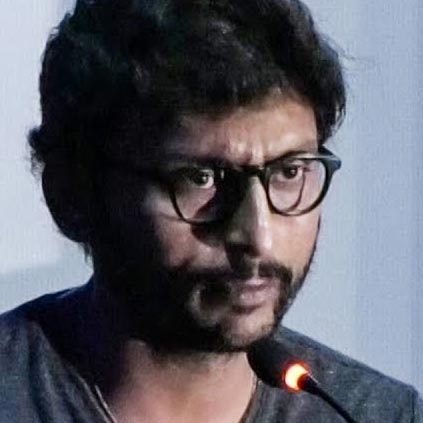 BCCI had announced earlier in the day that no more IPL matches will be held this year in Chennai in order to respect the sentiments of Tamil people who are fighting against Cauvery and Sterlite issues.

It must be noted that a wild protest took place yesterday in front of Chepauk Cricket Stadium ahead of CSK's match against KKR. Few violent behaviours were on display by some of the protestors and actors like Rajinikanth have condemned such unruly acts.

RJ Balaji has now shared his thoughts on this issue, "Now IPL is shifted,ppl who wanted national attentn,got tat right?Ipo Cauvery Management Board vandhurum la.Only thing thy managed to do is to divert attention frm cauvery to cricket to violence.No sensible Tamizhan wil supprt thse unruly manipulative selfish methods.

Now all those who protested violently against a sport and managed to shift the venue and consider that as success, better make sure that you get the cauvery management board set up too. Mudiyuma. ?"

*Tweets are not spell-checked