Vijay Babu is a popular Malayalam film producer and actor. He is the co-founder of Friday Film House production company along with actress Sandra Thomas. Vijay is known for his films like Philips and the Monkey Pen, Peruchazhi and most recently Aadu 2.

Vijay Babu's recent FB post against piracy has now made the headlines. Check out his post here, "To all the people who told us to go behind torrent rather than FB. We are going behind everyone who is indulging in piracy and trying to kill the movies / industry.

The torrent guys are smart and they leave no stones unturned to ensure that their identity is not revealed. .... still letting all know that we hv reached very near to bringing the admin of TOR malayalam to public ...will publish his identity soon . Rest is left to the industry and police . Tamil & Telegu industry along with Malayalam is behind Tamil rockers too .

But it is not acceptable for any one to put the movie on FB on broad day light... it's like showing middle finger to the industry - screaming that he can do anything and he is beyond law ...no one can do jack shit and others are fools . Will show him ...morally !!Even he will not know where he gets screwed. Bas$<#%<<!

*Vijay's post is not spell-checked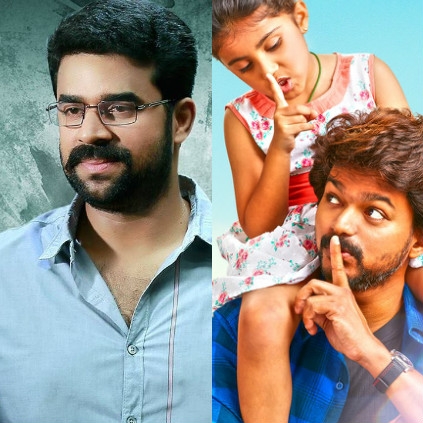 Actress/producer Sandra Thomas has registered a case against her business partner and actor Vijay Babu for allegedly assaulting her. Sandra, who is currently getting medical attention in a private hospital accuses Vijay of attacking her inside their production firm Friday Film House's office premises in Elamakkara, Kochi.

Friday Film House was co-founded by Vijay Babu and Sandra Thomas in 2012 and since has produced and distributed many movies including 'Philips and the monkey pen' and 'Adi Kapyare Kootamani'. They also bagged the Kerala distribution rights of Tamil actor Vijay's Theri.

Vijay Babu reacted to the news with a statement, "a fake case has been filed against me by my most trusted partner and her husband for the sake of taking over business property which I disputed. I shall prove it otherwise and will be fine. Thank you for the concerns. Shall update."
Vijay Babu's latest statement against piracy
People looking for online information on Vijay Babu will find this news story useful.