Controversial actress Sri Reddy, who was all the while making shocking statements on social media about casting couch, has now got on to the roads, to make her protest stronger.

Sri Reddy stripped herself and went semi-nude in front of Movie Artistes Association (MAA), in Telugu Film Chamber of Commerce building, to protest against casting couch, that is said to be prevalent, according to her, in Tollywood.

As per the reports, Sri Reddy reached the MAA office at Film Nagar in Jubilee Hills, this afternoon, and out of nowhere, she started removing her clothes. Of course, the people around were shocked to see this.

When the media questioned her about this, Sri apparently, replied, "The reason is simple. Heroines from other states would go to any extent to satisfy the big people in Tollywood, whereas the local artists are not so bold. I will make it a big issue at the National and International level if my demands are not met"

Reportedly, Sri Reddy went semi-nude to emphasize the indifferent attitude of MAA, towards her complaint, on casting couch practice in Telugu film industry.

Later, the Jubilee Hills police rushed to the spot and took her into the custody. However, it was reported that Sri Reddy refused to lodge a formal complaint.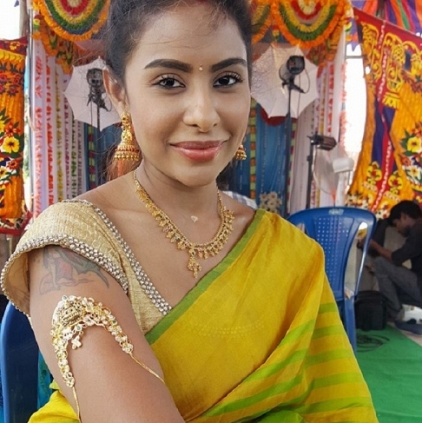 Sri Reddy's protest against casting couch is something that everybody knows about, and actors like Pawan Kalyan, Allu Arjun, Gayathri Raghuram had reacted to her statements and allegations.

Now, popular Telugu star Ramcharan, who is riding high on the success of Rangasthalam, answered about Sri Reddy's protests, in a recent press meet. He was reportedly quoted as saying, "I am not talking particularly about her (Sri Reddy). But overall, to hear this word anywhere, in any industry - whether in politics or business industry, doesn't sound right to anyone.

Nobody would encourage it, especially when I have five of my sisters in the same field, I would personally not want to pursue it or witness such a disaster in the industry."
Sri Reddy goes half naked to protest against casting couch
People looking for online information on Sri Reddy will find this news story useful.