Dhanush's directorial debut Pa Paandi is being remade in Kannada and the film is reportedly set to star Kiccha Sudeep reprising Dhanush's role while actor Ambareesh is said to be playing Raj Kiran's character.

There was a talk that actress Suhasini Maniratnam will be playing actress Revathi's role. However, latest reports suggest that 2 veteran actresses namely, Ramya Krishnan and Khushbu Sundar are in talks for this special character. Stay tuned.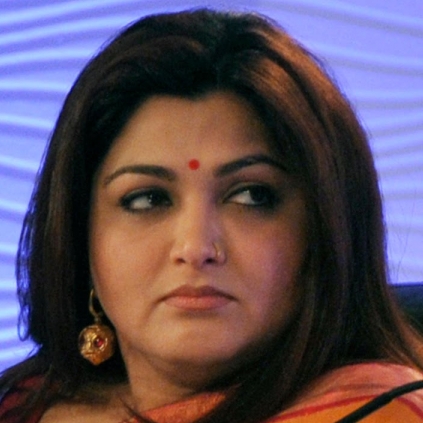 The sad news that came in a few days ago is that a forest fire caused the demise of trekkers, who set out into the Kurangani forest situated near Theni. A lot of people are injured and a few could not survive the forest fire. Talking about this sad incident, actress and politician Khushbu Sundar has said:

"It's not the time for blame game when the trekkers are fighting the battle of life..parents have lost their precious ones n no words can give them solace..let us push the political war at the back burner for now n stand united n pray for the safe return of others..".

*Twitter post is not spell checked