Spyder and Theeran Adhigaaram Ondru heroine, Rakul Preet Singh has been slammed by popular Telugu heroines, Sri Reddy and Madhavi Latha for her denial statement on casting couch.

Rakul, in her recent interview, revealed that she has never got any sexual offers, or had casting couch experiences, in her entire career. However, this statement of Rakul has not gone well among Sri Reddy and Madhavi Latha, who are also part of Tollywood.

Madhavi reportedly said that Rakul was lying since she was afraid of losing big films and good roles she has got, so far. Madhavi also added that Rakul should speak the truth, in order to create awareness among the aspiring actresses and stars.

For her part, Sri Reddy stated that Rakul Preet should come out and speak the truth.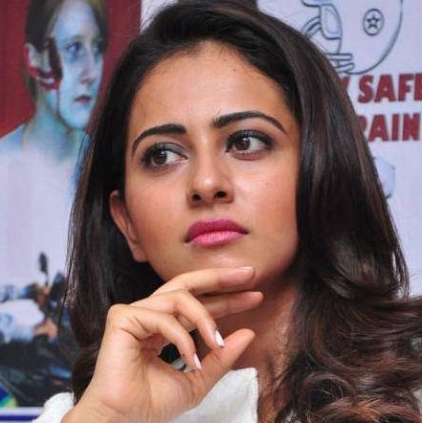 Recent reports suggest that a television journalist has gone on to disrespect women and has reportedly made demeaning comments on actresses. This has come across as something unpleasant and a few top Tollywood actresses have lashed out at the journalist for using derogatory language against them. Here are some of the Twitter posts by Rakul Preet Singh, Lavanya Tripathi and Lakshmi Manchu regarding the same:
"NO ONE can use such words generalising & labelling women, no matter what. Targeting actresses, will be least tolerated by our fraternity. I condemn this & won't let this go easy. #GetALife than gaining publicity by speaking derogatorily towards the women of the industry."
- Lakshmi Manchu

"This guy should be ashamed of calling himself ajournalist ! Abusive language n categorising actresses?? Reallyyy?? Is this what we sell in the name of debates ?? This is heights of stooping so low !! #GetALife" - Rakul Preet Singh

"Its shameful And disgusting, and not talking abt just this video, been seeing such videos quite a lot these days.. some ppl are trying to find different ways of disrespecting women, this way or the other.." - Lavanya Tripathi